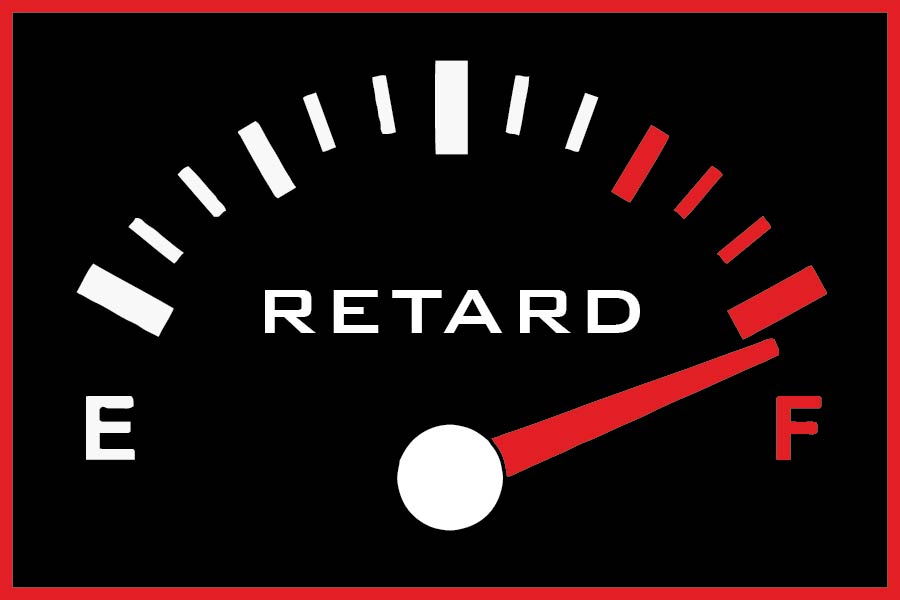 Retard Fuel Gauge - Patch
Listen, there are some folks out there that are a few cards short of a full deck. In fact, they'd redline a retard gauge. Everyone has at least one in their group of friends Heck, maybe its you!
Approximately 3"x2" and made from High Quality PVC vinyl. 
---
Share this Product